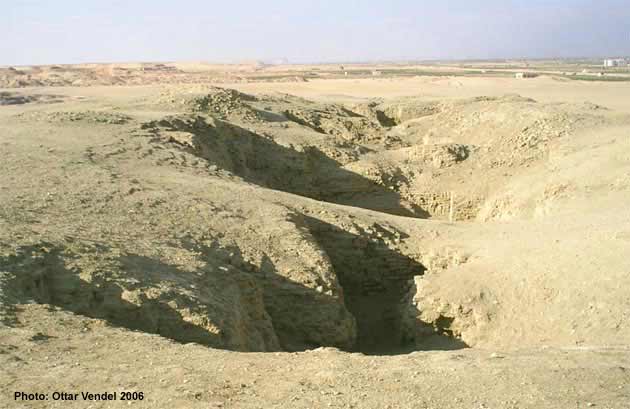 Standing at the south end on the "roof" and looking north, shows all six shafts. Which ones
archaeologists made during the investigation in 1901-02 is not clear due to the short discription
of this work. The one in the front is right over the grave chamber and beside two offering wells.